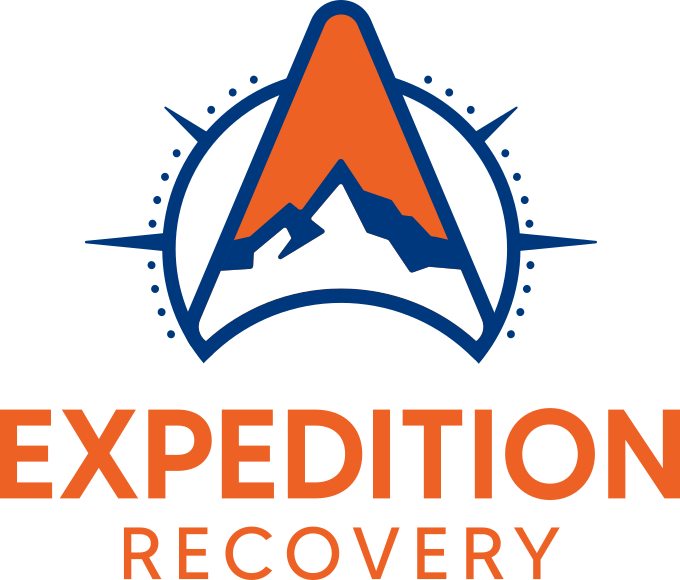 We recover together
Spreading hope and joy through nature, community and shared experience
ADDICTION RECOVERY COACHING SERVICES
Individual Peer Support
As peers, we engage with individuals, recovering from addiction, in an outdoor setting to learn outdoor skills, life skills and develop goals. These skills build confidence and direction. Individuals find and refine their unique path of growth. Because we are person-centered, we believe in a multiple-pathways approach. We develop a lasting peer support relationship with the individuals we meet.
One-on-one experiences are tailored to each individual. We work with each person to find the activities that resonate with them. Where we don't have the knowledge of an activity, we learn together from professionals who do. Experiences are typically planned for one to four hours depending on the activity.
Group Experiences
As with one-on-one experiences, we can conduct group experiences for treatment centers, mutual aid groups, recovery houses and more. Group outings are typically one to two hours. However, we can customize experiences to meet your needs. Let us design a group outing for your program!
Expeditions
Multi-day expeditions provide opportunities to build community, learn outdoor skills and connect with nature while working as part of a team and pushing your limits. Immersion in nature creates the ideal environment to turn inward while developing goals and building skills.
How We Do It
Coaching can help you progress on your path.
Peer Recovery Support
We have walked this path ourselves. We provide peer recovery support together with individuals to help find the right programs and services to meet their unique needs. Whether its trying out a new meeting, finding community resources or exploring new recovery strategies, we'll work through it together. We develop a relationship that is tailored to provide peer support to the individual at their current stage of life and recovery. Let our experience help guide you.
Outdoor Skills
Being active in nature is at the forefront of how we engage. Nature is one of the best healers and can open the door to our inner world. Whether it's backpacking or just a walk in the park, that connection can provide a pathway forward. We can help you find your place in nature; the foundation to walk your own path. Do you want to learn a new activity? Whether it's outdoors or indoors, we can explore it together. The value of peer support is that you don't have to do it alone!
Life Skills
Goal setting, diet, exercise, career decisions, personal advocacy…these are all areas we can help and more. Many of us never prioritized these aspects of life. Rarely did we ever put our own well-being first. However, it is critical to living our best lives. We can show you how through peer support services.
Who do we serve?
Our clients are individuals in recovery from addiction or mental health struggles. They are trying to clarify their own relationship with their recovery. Having begun a journey, they are either working with a therapist or have been through formal treatment. Our clients are seeking to strengthen their recovery, find their own path or build life goals. Through experiential recovery coaching services, we provide you with the peer support to navigate both the inner and outer world.
We recover together.
Our Philosophy
PASSION
At the core of purpose, commitment and inspiration, our passion drives us to do our best. Without it, we are just following the dreams of another. We work together to uncover the aspects of your life and your recovery that are most important to you. This is your recovery and it should follow your goals.
PLAY
The importance of play can't be over emphasized. It is necessary for development at every stage of life. It can relieve anxiety. And it can help us build better relationships and express ourselves with authenticity. Play is integral in what we do at Expedition Recovery.
PRESENCE
Presence is more than just showing up; it means being aware of all of the events going on around us, it means being truly available to ourselves and others. It is what enables connection and allows us to be our true selves.
Our Mission
Our mission is to offer rewarding experiences, to our recovery community, that promote individual growth through educational outdoor activities; to create an environment that encourages presence and vulnerability; to do these things in a way that leaves nature better than we found it.
Our clients are empowered to build a life and recovery plan that matches their own goals. We educate clients with skills that transfer from the outdoors to everyday. Growth is encouraged through engaging outdoor activities that are conducted in an emotionally and physically safe manner.
Outcomes are achieved by showing up with authenticity, keeping our focus on the client first, understanding the client's needs and tailoring experiences that present the appropriate level of risk to promote growth. We do this by teaching skills that transfer from the outer world to the inner world. Risks are reduced to the lowest possible level while still offering valuable experiences. Experiential learning promotes integration of the knowledge and skills gained. We strongly believe there are multiple pathways to recovery. Addiction recovery coaching services are powerful tools when used wisely.
As persons struggling with addiction ourselves, we have walked this path. Our experiences help us show you the way. You don't have to walk it alone.
THE CLIENT ALWAYS COME FIRST
WE'RE IN THIS TOGETHER
NATURE IS THE BEST TEACHER
MEET OUR TEAM
They are the people working to provide you the best experiences.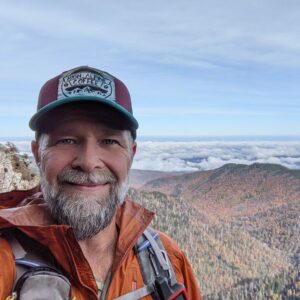 Ken Dunn, NCCPSS, CRS
Peer/Recovery Facilitator/Founder
Ken is our founder and lead recovery coach. He brings his experience from over 6 years of recovery as well as serving as a recovery mentor and founding the local Recovery Dharma chapter. His experiences hiking the Appalachian Trail, Pacific Crest Trail, Colorado Trail and others have helped prepare him with the skills to guide others as they connect with nature, Ken is a Certified Peer Support Specialist in North Carolina, a Certified Recovery Specialist in Pennsylvania, a certified Wilderness First Responder and a Certified Adventure Recovery Coach. He is also a certified Leave No Trace trainer. His meditation practice enables him to approach situations from a position of mindfulness and curiosity. Ken is a veteran of the U.S. Air Force.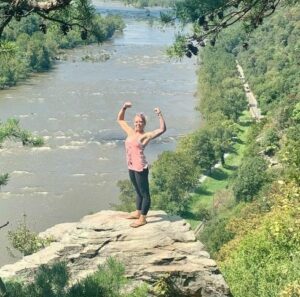 Abby Holbach
Recovery Facilitator/Independent Contractor
Abby brings over 5 years of recovery experience with her wherever she goes. Originally from Virginia, Abby has spent most of her recovery in the Shenandoah Valley, always ready for a hike or dip in the river! Abby's background as a Wellness Director at a local women's program allowed her to help others discover the healing nature of the outdoors as well yoga and meditation. Abby is a certified Relationship Coach, a certified Reiki Master and CRS trained.
Clear your mind
It's good to enjoy life and get away to clear your mind for free and sober – Que
Que
Loved this class
Loved this class! I would love to do this again! Thank you!
Laura Jeanne
Great time.
Great time + lots of fun + entertaining!
Nicole
Fun, fun, fun!
Great lesson and directions were broken down and easy to follow. Fun, fun, fun!
Geri